Do You Have A Construction Project We Can Help With?
1. What is the main market for your factory?
Our major market is from the USA, Canada, Australia, UK, and middle east countries. But in recent years, middle Asia, and Asia countries like Tajikistan, Cambodia, Doha, etc also increasing.
2. What is your MOQ?
Our MOQ is usually 50 square meters.
3. What is your delivery time?
The time of delivery is four weeks after we receive the deposit.
4. What are your payment terms?
We accept 30% T/T in advance, 70% in the period of shipment.
5. What is the location of your company?
Our company is located in the biggest stone factory city Quanzhou, Fujian, China. If you would like to have a visit, you are much welcome.
6. What are your main products?
Our main products are quartz countertops, vanity tops, tabletops, tiles, stairs, window sill coping, and so on. And also we offer OEM services.
7. You are a trading company or factory?
We are a group company. Xiamen company is an engineered company who is specialized in stone decoration project and stone related export business. We have two factories, one is a quartz stone processing factory, which can produce kitchen countertops, vanity tops, tabletops, tiles, cut to sizes, and so on. The other factory is specialized in producing beautiful marble medallions. We also have our quarries overseas, one is a limestone quarry, one is a white marble quarry. We have an 8000m2 factory room in Quanzhou city near the airport, 35 mins from downtown, it's the most luxurious showroom for marble, granite, onyx, and agate, we suggest your visit. For more details, you can visit www.china-quartz-stone.com 
8. What is your main products and advantageous products?
Our main products including engineered quartz stone slabs, quartz kitchen countertops, vanity tops, tabletops, bar tops, tiles, cut to sizes and etc.
Our strength is to provide a complete solution of engineered quartz stone, to provide a one-stop solution for supply and application. We have been working in this field for over 12 years, we have a design team who is able to work with AUTO-CAD, 3D max to make sure the job is precise and absolutely correct. And because of this, we have earned any repeated customers in over 30 countries. You may visit our website to see our previous project www.china-quartz-stone.com
9. How long has your company been in this career?
We begin stone career from 1999,so relatively we are more experienced.
10. Seems that your company is not quite professional and standard, quite messy?
We thank you for your advice. If there is anything we did not do very well, please feel free to let us know. We will be very appreciated.
11. Give me a reason to work with you?
We are 21 years in this business. From a simple product till now, we are building high-end quartz stone projects in many countries. 
When our hotel project is completed in The Nomad Hotel LA USA, our company is warmly received by The President of that hotel. We have been a rising company with a strong ability of learning and developing, honesty, integrity has been our key values. 
Your trust is the reason for us to make your job beyond your expectation. 
1. Can you send workers to the site to measure the size? How to charge?
Yes we can send our engineer to come to job site to do measurement. And Your company should pay for tickets,visa, and accommodation.
2. Do you have any quality assurance?
Engineered quartz stone itself is a good quality assurance, of course we provide products are a set of strict quality system.
3. How can you ensure that the goods are not damaged?
We have very strict requirements on the packaging. We have taken into account some operation problems in transportation and loading. Of course, we cannot guarantee that the goods will not be broken even if we do so.
4. Can you help with the design, is it charged?
Yes we have a design department. We will help you to do design. For simple job we do not charge, but for big amount of job, we will have to charge since it will take so much time. But if you will place order, we can return this cost to you.
5. Can you recommend the product for me?
Sure, what color you prefer? Do you have request for the veins? What place you used for? What's the style of your house?  We will customized your style accordingly.
6. I want to cancel this order, Can the deposit be refunded to me?
Order has been confirmed to started to produce based on contract, usually we do not return the deposit. But for special reasons, please contact our boss to discuss all details.
7. Can we not pay the deposit, or only pay 10% deposit?
I am afraid we can not do that. 30% deposit is a basic and common rule for export business.
8. Why is the product quantity missing or more?
The unit price is for per square meter, but the actual size of the slab can be variable.
9. How does a price quote change for larger projects?
Large projects typicallyyields a more efficient use of manpower to template and install. This may betrue of material selections as well.
China Quartz Stone FAQ
Engineered quartz stone has entered the Chinese market for more than ten years, and was initially used only in laboratory countertops, cabinet countertops, and high-end decoration that require high countertops. At first, quartz stone relied mainly on imports, which caused the price of quartz stone to be too high. At present, with the continuous increase of quartz stone manufacturers in China and the continuous improvement of production technology capacity, quartz stone has fully entered the ordinary decoration market and has become a national green environmental protection building material.
Nam libero tempore, cum soluta nobis est eligendi optio cumque nihil impedit quo minus id quod maxime placeat facere possimus, omnis voluptas assumenda est, omnis dolor repellendus. Temporibus autem quibusdam et aut officiis debitis aut rerum necessitatibus saepe eveniet ut et voluptates repudiandae sint et molestiae non recusandae. Itaque earum rerum hic tenetur a sapiente delectus, ut aut reiciendis voluptatibus maiores alias consequatur aut.
About Quartz Stone Countertops
Quartz stone countertops are a new type of artificial stone made of small and gorgeous British stones. Its manufacturing process is produced by connecting a set of the most advanced and patented systems. The product contains more than 90% natural quartz stone or granite and is mixed with an ultra-high-performance resin and special pigments. The countertop made of quartz stone is free of any radioactive elements harmful to human body on the basis of ensuring high hardness, high temperature resistance, acid and alkali resistance, impact resistance and easy cleaning. Usually quartz stone plate contains natural quartz up to 93%, and also contains resin, mineral pigments and other additive components.
The selected materials are toned and vacuum high pressure to form an extremely compact complex, which is then subjected to complex cutting and The surface polishing process becomes quartz stone, the surface of this plate is as hard as granite, the color is as rich as marble, the structure is as anti-corrosion and anti-fouling as glass, and the finished shape is as perfect as artificial stone.
Its main material is quartz. Quartz stone has no radiation and high hardness, which makes the quartz stone table not scratched (Mohs hardness 7), dirty (vacuum manufacturing. Dense and non-porous), and not hot (quartz material. Temperature resistance 1300 ℃), not old (30 polishing process without maintenance), non-toxic and non-radiative (NSF certified, free of heavy metals, and can be in direct contact with food).
Quartz stone countertops have a variety of colors, Gobi series, crystal series, hemp stone series, and Shining star series are more distinctive and can be widely used in public buildings (hotels, restaurants, banks, hospitals, exhibitions, laboratories, etc.) and home decoration (kitchen countertops, In the field of washbasins, kitchen and bathroom walls, dining tables, coffee tables, window sills, door covers, etc.), it is a non-radioactive pollution, reusable, environmentally friendly, green new building interior decoration material.
Basic knowledge of quartz stone countertop maintenance:
1. Do not place the high temperature or hot pot directly or for a long time on the countertop
Hot pots, hot pots or other utensils and utensils that are taken directly from the stove or oven or microwave oven will damage the countertop.
2. During operation, try to avoid damaging the table with sharp objects
No matter what kind of countertop you choose, you should cut vegetables on the cutting board to cook food. In addition to avoiding leaving knife marks and damaging the blade, you can also achieve better cleaning and hygiene.
3. Keep the table top as dry as possible
Keep the countertop clean, try not to soak or accumulate water for a long time, and keep the countertop clean and dry.
4. Strictly prevent corrosive chemicals from contacting the countertop
Try to avoid touching corrosive chemicals on the countertop in your daily life. If you accidentally come into contact with it, immediately rinse the surface with plenty of soapy water or consult relevant professionals.
Trusted Partners
Our engineered quartz stone are widely used in various building products, such as kitchen countertops, island countertops, toilet vanity tops, bar counters, coffee tables, table countertops, laboratory worktops, window sills, steps, etc. The following are our Highly reputable business partners who often work together.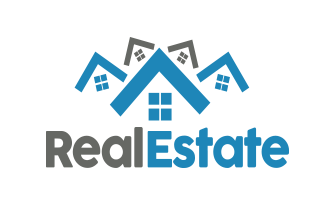 If you have any demand for China quartz stone products, please feel free to contact us at any time.